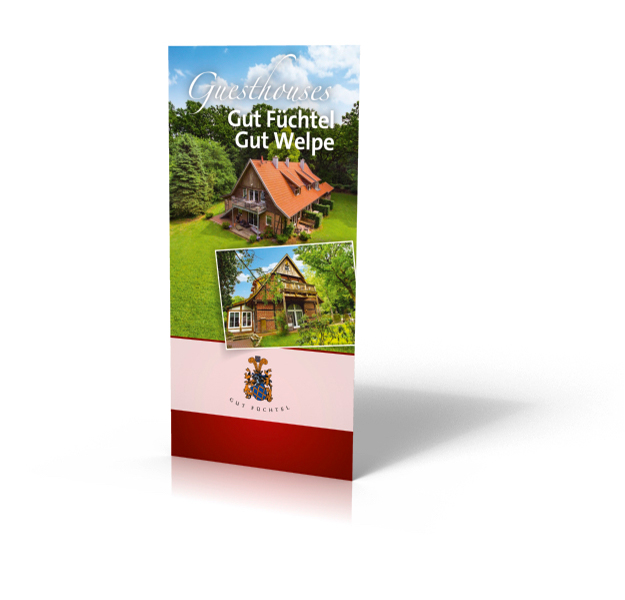 Welcome to our new guesthouse in "Gut Füchtel"! Here we are offering a very special living experience. Idyllic positioned on a forest clearing in the Füchteler forest, you may relax and enjoy the peace and quiet in our high quality furnished apartments.
The guesthouse is positioned on a historic site: Where today you find five exclusive apartments, in former times Gut Füchtels "Heuerhaus" was located. These apartments were developed in cooperation with the agency for conservation of ancient monuments. Whether you prefer it Mediterranean, Scandinavian, Irish/Scottish, Friesian or in hunting style, there will be surely something for your taste! Cosiness and closeness to nature all have in common.
Wood burning fireplaces are waiting for you to spend time not only on cold and long winter nights. On the spacious patios and balconies you may indulge in the voices of the forest – and with some luck you may look into the eyes of a rein deer. We are happy to welcome you in an environment you are not likely to find very often.